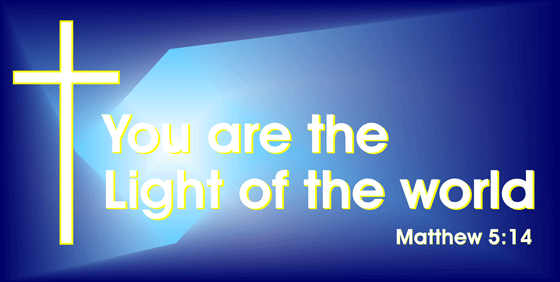 Announcements
Sunday, January 27, 2019
Lord's Table For: January
Table: Dale Birge
Servers: Eddie Wood, Nolan Dubree, Steven Wyatt
Announcements: Gary Wilson
Attendance: Mike Edwards, Dilon Lee
Door: David Groce
<![if !supportLists]>· <![endif]> Congratulations to Nathaniel and Gabbi Mesker on their new addition, Austen Skiler, born Jan. 9th.
<![if !supportLists]>· <![endif]>Eugene Boston had surgery Thursday, 17th at Vanderbilt, everything went well.
<![if !supportLists]>· <![endif]>Beverly Hatfield had surgery Monday @ Vanderbilt. They repaired a brain aneurysm and she came home Wednesday
<![if !supportLists]>· <![endif]>Rollie is not doing very well, extra special prayers please!
<![if !supportLists]>· <![endif]>Regina Taylor had a fall Tuesday and fractured her back, she will be home for another 4 weeks.
<![if !supportLists]>· <![endif]> Christie Thompson is recovering from surgery.
<![if !supportLists]>· <![endif]> Remember our prayer list and shut-ins, send them a card, go visit or just a phone call will help brighten up their day!!
Prayer List: Rollie Kingery, Shirley McGonical, Emily Jones, Billy Cassidy, Gage Smith, Nash Hamilton, Tim Shipley, Danny Belcher, Alan Studle , Ronnie Estes, Anthony Woods, Gunner Minton, Lisa Blair, Arthur Hatfield, Daniel Blythe, Steve Ragle, Amy Pace, Kathy Lewis, Amanda Jessie, Eugene Boston, Christie Thompson, Chris Warren , Beverly Hatfield and Regina Taylor.
Happy Birthday to: Gracie Myatt, (25th), Nolan Dubree, (26th), Briley Dubree, (28th), Kayden Geralds, (31st).
Happy Anniversary to: Kevin and Rosie Dyer, (27th) and James and Brenda Casteel, (28th) and Chris and Haley Stewart, (30th).
Attendance:
Sunday Morning Worship - 00
Sunday Night –00
Wednesday Night- 40
TWELVE GIVERS OF THE BIBLE
The Willing Giver….Abraham, who offered his son (Gen. 22:1-19).
The Big Little Giver…the widow, who in giving two mites, gave all she had. (Mark 12:42-44).
The Stingy Giver….Saul, who wanted to offer the spoils of the Amalekites, (1 Sam. 15:17-23).
The Sacrificial Giver….David, who refused to give that which cost him nothing, (11 Sam. 24:24).
The Covetous Givers….Ananias and Sapphira, who held back part, pretending to give all (Acts 5:1-11).
The Consecrated Givers…. The Macedonians, who first gave of themselves to the Lord ( 2 Cor. 8:1-15, 11:8-9).
The Life Givers…. Peter and John, who had neither silver or gold but gave their lives (Acts 3:1-10).
The Voluntary Giver…. Zacchaeus, who gave half his goods to feed the poor without being asked (Luke 19: 1-19).
The Reward Givers…. Those who gave to be seen of men. They had their only reward. (Matt. 6:2).
The Unpretentious Giver… the Samaritan, who made no show (Luke 10:25-37).
The Perfumed Givers….the Philippians, whose gifts were "an odor of sweet smell" (Phil. 4:17-18).
the Greatest Giver, God, for "thanks be to God for His unspeakable gift" (John 3:16).