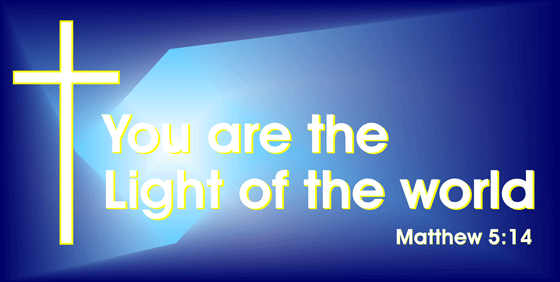 Announcements
Sunday, September 23, 2018
.Lord's Table For: September
Table: Kevin Dyer
Servers: Gary Hodges, Kenny Gentry, Terry Emmert
Announcements: Carroll Key
Attendance: Eddie Paul Wood, Josh Groce
Door: Mike Edwards
<![if !supportLists]>· <![endif]>Our Attendance for our Meeting was AWESOME!! We had a great turnout each night.
<![if !supportLists]>· <![endif]>Jeremy "Red" Copas was burned by an exploding radiator. He is home but having to take treatments in Nashville.
<![if !supportLists]>· <![endif]>Kim Jarrell, Kevin's twin, had a wreck last week. She was able to come home from the hospital.
<![if !supportLists]>· <![endif]>Barbara England also had a wreck last week. She had no broken bones but is very sore.
<![if !supportLists]>· <![endif]>The Ladies will meet this Tuesday @ 9:30. Glenda will be helping us craft Pumpkins. Bring a sack lunch with you!! We will be making two Baby Baskets for Jessica and Chelsea if you would like to bring an item to include in the basket.
<![if !supportLists]>· <![endif]>Please fill out a Prayer Request Card if you have requested someone's name be included on our prayer list, or if you want someone new put on the list.
<![if !supportLists]>· <![endif]> Remember our prayer list and shut-ins, send them a card, go visit or just a phone call will help brighten up their day!!
Prayer List: Rollie Kingery, Shirley McGonical, Emily Jones, Bobby Barrett, Billy Cassidy, Gage Smith, Nash Hamilton, Bob Kuhns, Tim Shipley, Shelvy Boston, Danny Belcher, Alan Studle , Shirley Steenbergen, Shelby Jean Kirkpatrick, Ronnie Estes, Faye Bradshaw, Alan Watkins, Kim Jarrell, Leonard England, Anthony Woods, Jeremy "Red" Copas.
Happy Birthday to: Jackson Boston, (27th), Ron Johnson, (29th).
Happy Anniversary to: Nolan and Briley Dubree, (26th), Ethon and Holly Harper, (27th), Terry and Tammy Emmert, (28th)).
Attendance:
Sunday Morning Worship -95
Sunday Night – 102
Wednesday Night –96
STUFFITUS
'There's much to do,
There's work on every hand"
So goes the refrain of an old song. I used to hear one preacher say, "The faster I go the behinder I get." When the day is finished, the tasks are still beckoning. When all the energy is used and the body screams for rest, there are still things that reach out in the night and call for us to do.
Some cynic has said that all the time saving devices have given us the opportunity to moonlight at a second job to pay for them. The average American is working longer hours than his parents. The average American gets about seven hours of sleep. Maybe you feel it would be great to get that many hours for a change.
Solomon wrote three thousand years ago: "Whatever your hands find to do, do it with all your might" (Ecc. 9:10). Yet we work hard to get ahead and find at years end that we are farther behind than last year. We make more but we spend more. There is no satisfaction to this way of living. When I stop to smell the roses, I want to know how much they cost.
On the desk of the busy executive were three stacks of papers:
To do, Much to do, and Much to do about nothing.
It is easy to get caught up in the "stuffitus" of our generation. God is coming back to this earth to take His own. He will find us working on every hand, doing things at a furious pace and moving from job to job at a rapid speed. But will He find us doing what is really important? Are we spending our time on the Much to do about Nothing category?
Bulletin Digest
James Hinkle