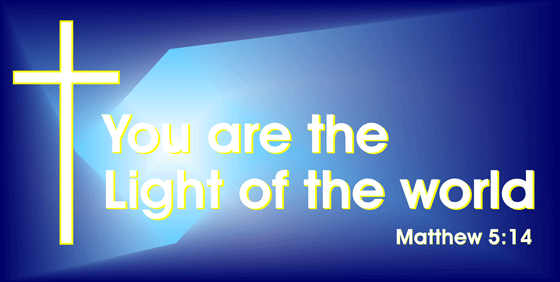 Announcements
Sunday, October 21, 2018
.Lord's Table For: October
Table: Eddie Furlong
Servers: Leonard England, Eddie Wood, Nolan Dubree
Announcements: Kenny Gentry
Attendance: Mike Edwards, Dillan Lee
Door: Dale Birge
<![if !supportLists]>· <![endif]> Congratulations to Chelsie and Beau McGuire, they have a new addition to their family, a baby girl!!
<![if !supportLists]>· <![endif]>We extend our sympathy to the family of Carolyn Page.
<![if !supportLists]>· <![endif]>David Groce and Lisa Birge have asked for the prayers of the church to help strengthen them in their lives. Please remember them in your prayers.
<![if !supportLists]>· <![endif]>Ladies will meet this Tuesday @ 9:30. come and join the fun and fellowship!!
<![if !supportLists]>· <![endif]>If you know any one who can use a food card for Thanksgiving please turn their names in to Carroll or Gary.
<![if !supportLists]>· <![endif]>Please fill out a Prayer Request Card if you have requested someone's name be included on our prayer list, or if you want someone new put on the list.
<![if !supportLists]>· <![endif]> Remember our prayer list and shut-ins, send them a card, go visit or just a phone call will help brighten up their day!!
Prayer List: Rollie Kingery, Shirley McGonical, Emily Jones, Bobby Barrett, Billy Cassidy, Gage Smith, Nash Hamilton, Bob Kuhns, Tim Shipley, Shelvy Boston, Danny Belcher, Alan Studle , Shirley Steenbergen, Shelby Jean Kirkpatrick, Ronnie Estes, Faye Bradshaw, Alan Watkins, Kim Jarrell, Leonard England, Anthony Woods.
Happy Birthday to: Judson Dubree, (24th), Debbie Warren, (28th) and Deborah Pitcock, (29th).
Happy Anniversary to: No Anniversaries
Attendance:
Sunday Morning Worship -87
Sunday Night – 47
Wednesday Night –51
WHY GO TO CHURCH?
Is it a waste of time? A church-goer wrote a letter to the editor of a newspaper and complained that it made no sense to go to church every Sunday. "I've gone for thirty years now," he wrote, and for the life of me, I can't remember a single one of them. So, I think I'm wasting my time and preachers are wasting theirs by giving sermons at all."
This started a controversy in the "Letters to the Editor" column. It went on for weeks until someone wrote this clincher: "I've been married for thirty years now. In that time my wife has cooked 32,000 meals. But for the life of me I cannot recall the entire menu for a single one of those meals. But I do know this" they all nourished me and gave me the strength to do my work. If my wife had not cooked these meals, I would be physically dead today. Likewise, if I had not gone to church for nourishment, I would be spiritually dead today!"
"And now, brethren, I commend you to God, and to the Word of His grace, which is able to build you up, and to give you an inheritance among all them which are sanctified" Acts 20:32.
Weighed….Found wanting!!
Of what real value is your soul? Weigh it against all treasures, pleasures, honors, position, fame, prestige, popularity and happiness. Which is of more value? Where do you place your priorities in life? Jesus set forth the true value of the soul in that great question: "For what shall it profit a man if he shall gain the whole world, and lose his own soul?" Mark 8:36-37
His divine evaluation is that your soul outweighs the whole world and everything in it!!
Bulletin Digest